Buying a Soft Ice Cream Machine
Views: 7 Author: Site Editor Publish Time: 2022-04-13 Origin: Site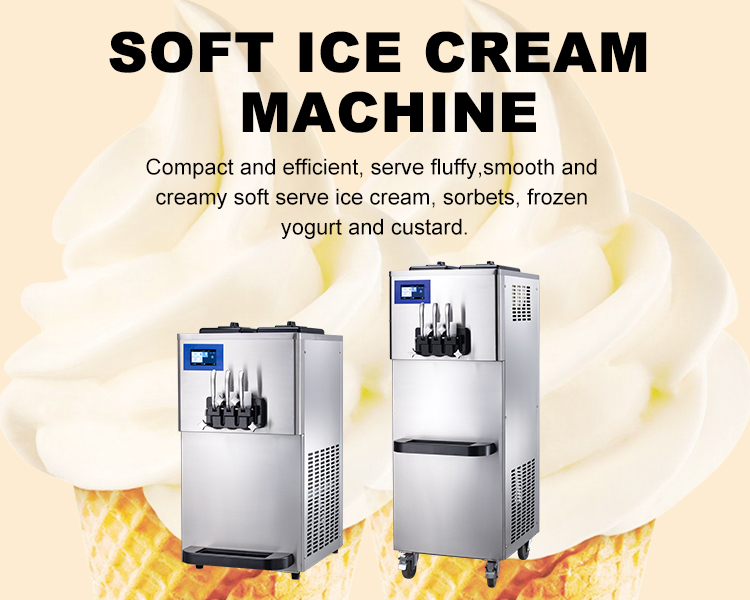 A Soft Ice Cream Machine uses a stub shaft to rotate the freezing cylinder and a mixing arm to mix and form the resulting ice-cream. Some models feature an optional touch-pad LED display to set the temperature and consistency of the ice cream. Other models include automatic mixture switching and a safety mechanism to prevent the compressor from overheating or burning out. Regardless of the machine you choose, you should know what to look for.
The capacity of the freezer bowl will determine the number of servings your ice cream can make at a time. For large batches or parties, larger freezer bowls are recommended. However, if you want to make small batches and experiment with different recipes, a smaller machine may be a better option. Some models have multiple churning functions so you can make ice cream with chunky ingredients. Choose a machine that accommodates the desired consistency of your ice cream.
Another factor to consider when buying a Soft Ice Cream Machine is the number of flavors it can serve. Some machines can create a bespoke recipe based on a pre-prepared base. Some are also capable of producing thick shakes and sundaes. If you're not sure how many flavors you'd like to serve, you can always purchase a pre-made ice cream base. Then, simply add your favorite toppings.